From time to time, everyone feels as though the challenges in our lives get the best of us. Whether it's family difficulties, a situation at work or facing the burdens of our own insecurities, sometimes it can feel like the weight of the world is upon us.
Aileen is an experienced psychologist who works with individuals who have issues affecting their quality of life. These can include:
Depression
Anxiety Disorders (phobias, obsessions, chronic worry)
Loss and Grief
Relationship difficulties
Low self-esteem or confidence
Stress
Sleep problems
Life adjustment issues or dissatisfaction
Eating Disorders and Weight Management
Motivational issues
Sessions can be organised in her clinic [insert link to Mindset Consulting], by home visit or a 'walk n talk' if you live in Sydney. Aileen is also available for sessions by Skype if that suits your situation. Check out the Mindset Consulting website for more information on these types of sessions.
Let your friends, family and loved ones get the best version of you – call Dr Aileen Alegado today to discuss your situation.
Aileen is a board-approved supervisor and available for clinical supervision of other clinicians (psychologists, trainee psychologists, counsellors and other mental health clinicians). She has previously been a clinical supervisor for Victoria Aids Council, Gay Men's Health.
Do you have the need for an experienced presenter? Aileen is also available to deliver tailored psychoeducational and practical seminars / workshops to groups or organisations, specific to their needs.
Get in touch with Dr Aileen Alegado today to discuss your situation.
While we all have our natural strengths and weaknesses, there are always things we can improve on to lead a more fulfilled and happy life. Aileen's Personal Coaching sessions are a practical-based way to improve your well being and acquire life skills such as:
Creating better relationships through improved communication skills
Learning leadership and management skills
Steps for setting and achieving goals
Evaluating career direction and achieving greater work satisfaction
Overcoming barriers to prevent feeling "stuck"
Addressing fear, self-sabotage, procrastination, or perfectionism
Improving time management
Enhancing work/ life balance and your general quality of life
Get in touch with Dr Aileen Alegado today to discuss your situation.
ABOUT
Biography
Dr Aileen Alegado is the director of Mindset Consulting and is a primary clinician at the practice. She's a registered clinical psychologist who specialises on CBT, ACT and Schema Therapy. Aileen believes that therapy should not be a one size fits all and integrates these models in manner that is unique to an individual's need. Her clients describe her as having a warm and enthusiastic approach both to life and her work.
Gaining her qualifications with high distinctions in NZ, Aileen has considerable experience across Australia and NZ in both public and private health, including working with individuals, couples, groups and supervising other clinicians. As a psychologist, Aileen is committed to delivering effective therapeutic models with realistic and measurable outcomes. She specialises in the assessment and treatment of mental health conditions, administering neuropsychological assessments and using psychometric tools.
Outside of her practice, Aileen is also an experienced presenter and professional speaker with a proactive part in mental health awareness within the media, the community and in organisational settings. She is a coach / mentor for other clinicians and is a member and board approved supervisor for the Australia Psychological Society (APS).
Areas of Expertise
Cognitive Behavioural Therapy (CBT) and Acceptance and Commitment Therapy (ACT)
Schema Therapy
Narrative Therapy, Existential Therapy, Interpersonal Therapy, and solutions focused approaches
Public speaking, including developing and delivering psychology workshops and seminars to both consumer and corporate client groups
Facilitating leadership training and executive coaching using 360 assessment tools and other psychometric tests
Clinical supervision of counsellors, therapists, psychologists and other business development, networking, creative strategy, and marketing
Administering, interpreting and providing feedback on neuropsychological tests
Research, project evaluations, and project management
Career History
Director and primary clinician at Mindset Consulting Psychology
Clinical psychologist at various leading private and public practices in both Australia and New Zealand
Professional speaker
Executive coach
Media consultant
Approved supervisor for other clinicians and psychologists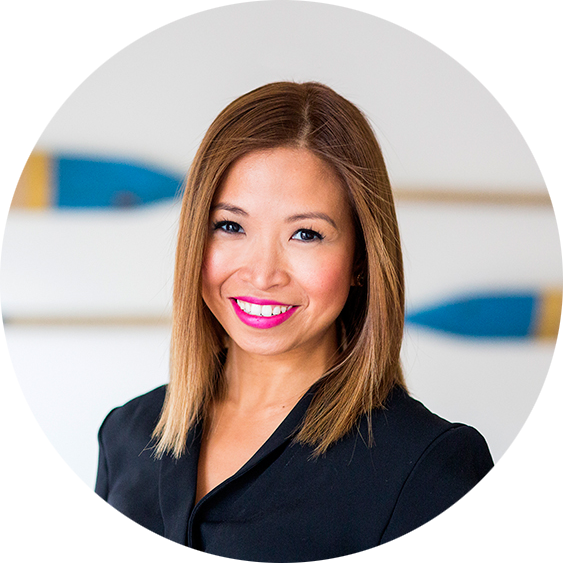 Personal Info
 Suite 68, Level 14, 88 Pitt Street Sydney CBD NSW 2000
  aileen@mindsetpsychology.com.au.
Professional Affiliations
Registered Psychologist with the Association of Health Practioners in Australia (AHPRA).
Registered Member of the Australian Psychological Society (MAPS).
Registered member of the APS Clinical College of Psychologists.
Member of the Association of Contextual and Behavioural Sciences (ACBS international).
Member of ACT therapists within Australia (actmindfully.com.au).
Registered member of the New Zealand Psychological Society and New Zealand College of Clinical Psychologists.
Member of the Australian Association of Cognitive and Behavioural Therapists (AACBT).
CONTACT
If you have more questions to ask me, don't hesitate to send me a message
Media
Dr Aileen Alegado's passion for increasing positive mental health awareness with the public has led her to being a proactive member of the community in this area.
She has undertaken professional media training to develop the skills to be in a expert advisory capacity for print, radio and television. Notable appearances and features include:
Aileen also participates in ongoing professional development in other allied health and medical professionals presenting webinars for Pharmacists, Dieticians, and GPs
Dr Aileen Alegado of Mindset Consulting has some sage advice about rushing into romance with a financial agenda @DrAileenSays pic.twitter.com/SBpi6QdDvt

— Sky News Real Estate (@SkyNewsRE) June 3, 2017
FEES
It's important that clients have a transparent understanding of our fees. Standard sessions are charged between $220- 235 for 50+ mins consultation, below the APS recommended rate of $246.00.
Aileen is a registered Medicare provider so if you were referred by a GP or a psychiatrist with a Mental Health Plan, a Medicare rebate of $124.50 per session may apply. Private health insurance rebates are also available with all major health insurance funds.
Please contact me for any queries regarding fees for other services e.g. supervision, classes, and training.